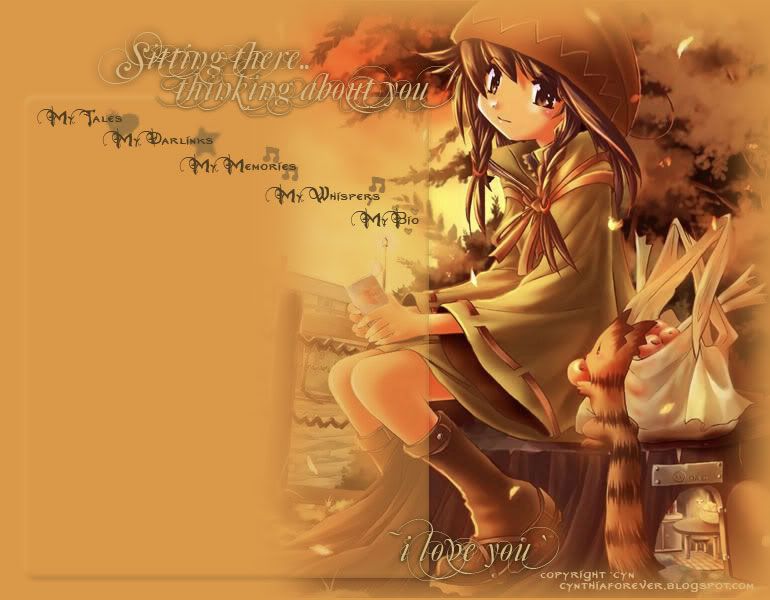 `
hello there!
welcome to my blog!
hope you like it here!
feel free to roam around.
the navigations are on top.
this is my blog, if you don't like it here you can leave by clicking that x mark on the right side of your screen.
don't worry, i am harmless. i don't bite. =)
if you want to say anything, just leave a msg on my tagboard.
thankz for dropping by, come and visit again! mwaah!